COVID-19 Vaccination Update
If you or your relative are in cohorts 1-4 (as shown in the below table) and you have not yet been called for your COVID vaccine, please call Lime Tree Surgery on 01903 264101 or email us via our secure online form where we will be able to arrange an appointment for you.
You can also call 0333 370 4111 between 8:30am-12:30pm Monday to Friday to arrange a vaccine appointment at Durrington Health Centre.
Please note that those in the clinically extremely vulnerable group are those who have received shielding letters.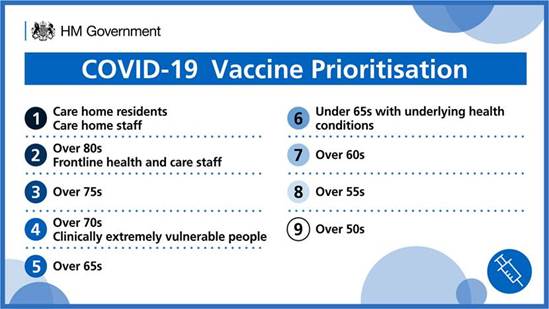 Published: Feb 18, 2021