Would you like a helping hand to improve your health and wellbeing?
Lime Tree Surgery are pleased to be able to offer our patients the support of our Wellbeing Advisor, Csilla. There are small steps we can all take to live healthier lives by making adjustments to our lifestyle. 
Whether you would like some guidance to become more active, eat healthier, lose weight, sleep better, or lift your mood, Csilla is able to help. We have appointments available over the coming weeks, please call reception after 10am or submit an eConsult if you would like to make your first appointment.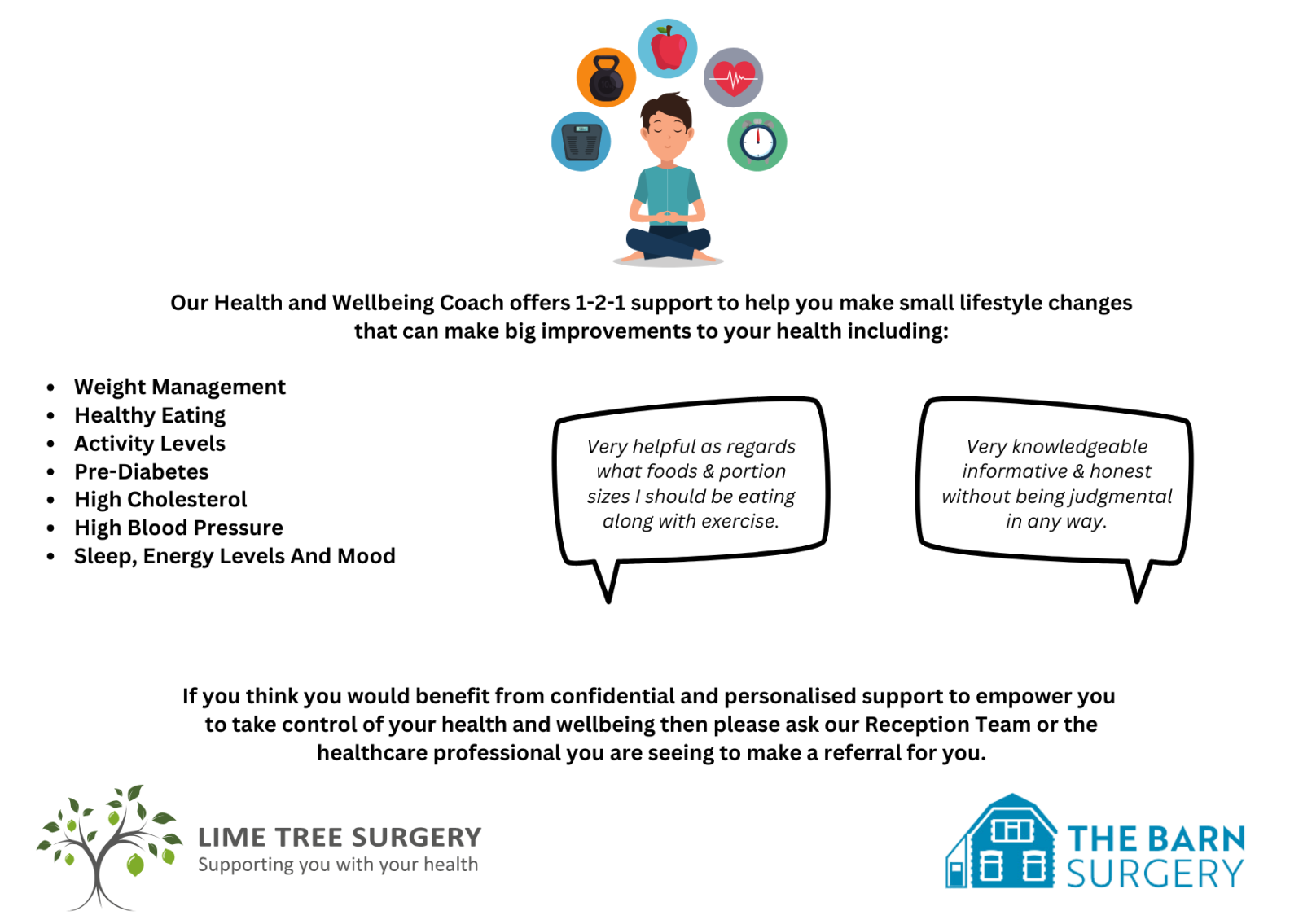 Published: Nov 3, 2023